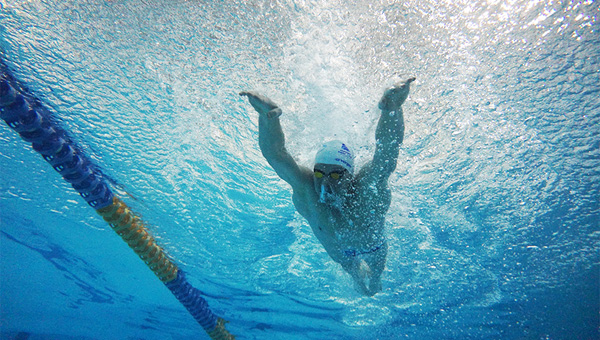 Calling all Masters Swimmers!
Join us for an unforgettable experience with two-time Olympian Tatiana Lemos de Lima.
Improve your fundamentals of butterfly with the precision coaching of Tatiana as she guides you through the same techniques used with her elite swimmers bound for US Swimming Nationals.

Clinic Details

TWIM Booster Club is excited to sponsor a stroke development clinic for swimmers wishing to improve their butterfly stroke. Your butterfly will be evaluated and corrected as you work through a progression of drills and coach instruction. Coach Tatiana Lemos de Lima will be on hand to help improve your technique and teach you drills enabling you to continue refining your stroke. Swimmers should have a basic understanding of butterfly and must be able to swim a minimum of 200 yards freestyle comfortably.

Mentor Coach

Tatiana Lemos de Lima is a two-time Olympian from her native country of Brazil. She represented her country in both the 2004 and 2008 Olympic Games. Tatiana held the Brazilian and South American Record in the 100 Freestyle from 2007 to 2015. And like most elite freestylers, she knows a thing or two about fast and efficient butterfly. Since retiring from professional swimming in 2013, she has molded and coached age group swimmers in the U.S. and is currently Head Senior Coach at WAVE Aquatics in Kirkland.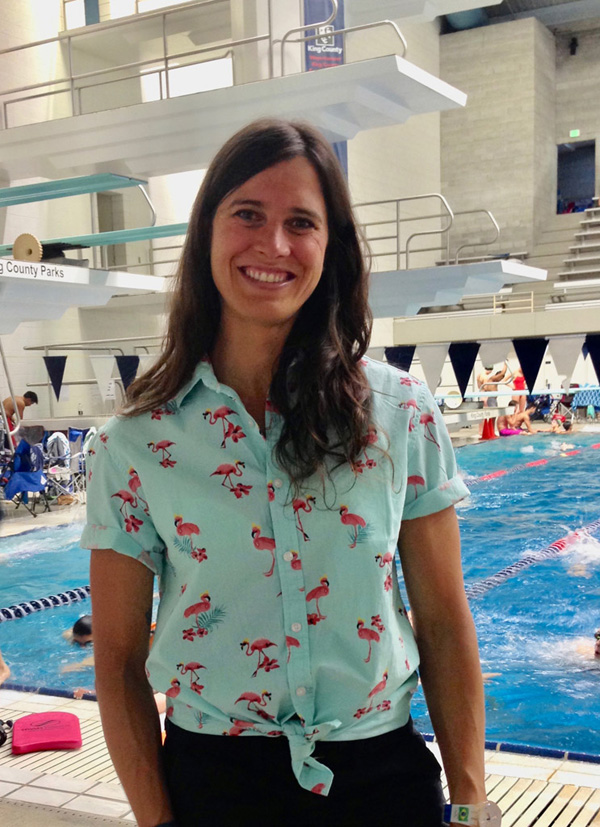 Location:
Snohomish Aquatic Center
516 Maple Ave
Snohomish, WA 98290

Schedule:
Saturday, October 29, 2022
Check-in: 10:15 am - 10:30 am
Intro and Overview: 10:45 am
Swim Clinic (in-pool instruction): 11:00 am - 1:00 pm 
Please be in your suit and on deck promptly by 10:45 am.

Equipment: Please bring your suit, goggles, fins (if you have them), and a towel. Fins are strongly recommended because without them many of the drills may be difficult. Fins help create buoyancy and mild propulsion.

Online Registration:
Online registration only. Registration closes at midnight Pacific Time on Saturday, October 22, 2022 or when the clinic enrollment reaches 30.

Online Registration is Paid by Credit Card:
Your online registration will be paid by credit card. Your credit card will be charged by 'TWIM Booster Club' for this clinic.

Fee: $85.00 for USMS members.